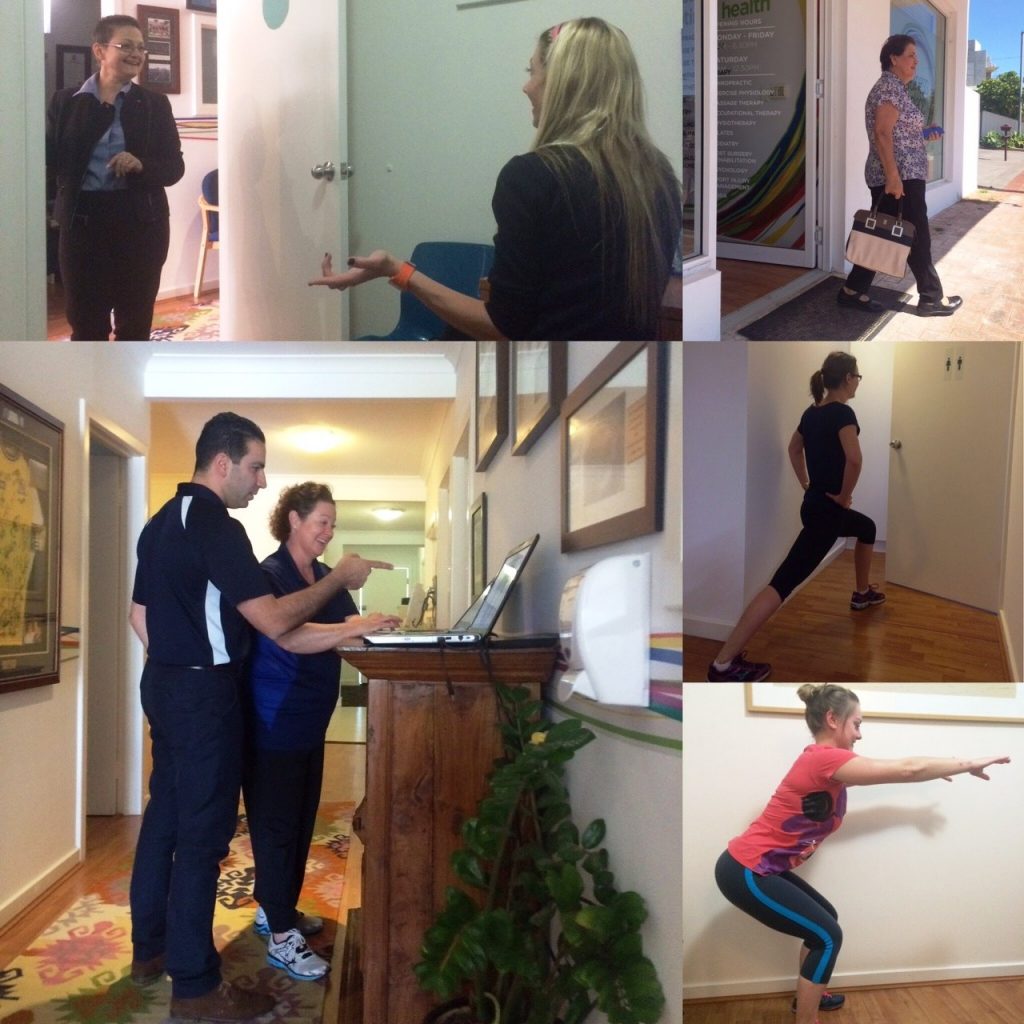 Complete these five simple challenges on World Physiotherapy Day – as demonstrated here by different members of The Wellness Place team – to help increase the amount of movement and activity in your daily routine.
1. Desk less! Instead of emailing the person 3 desks away, get up and talk to them! (Jackie & Danielle)
2. Stop eating lunch at your desk – take a walk at lunch instead (Maria)
3. How many times do you visit the ladies or gents a day? Every time you go to the bathroom, lunge your way there. You can then tick off your daily glute workout (Emma)
4. 3pm is squat-o-clock! APA legend Margaret Dea completed 102 squats at 102 years of age. If she can do it, so can you! (Alison)
5. Meeting time? Try a standing meeting and increase that blood flow (Soroush & Louise)
It's the small lifestyle changes that count in the long-run.
Will you be completing this challenge? Take pictures and share your photos with us.