Re-cap: 'Men's Secret Business' Workshop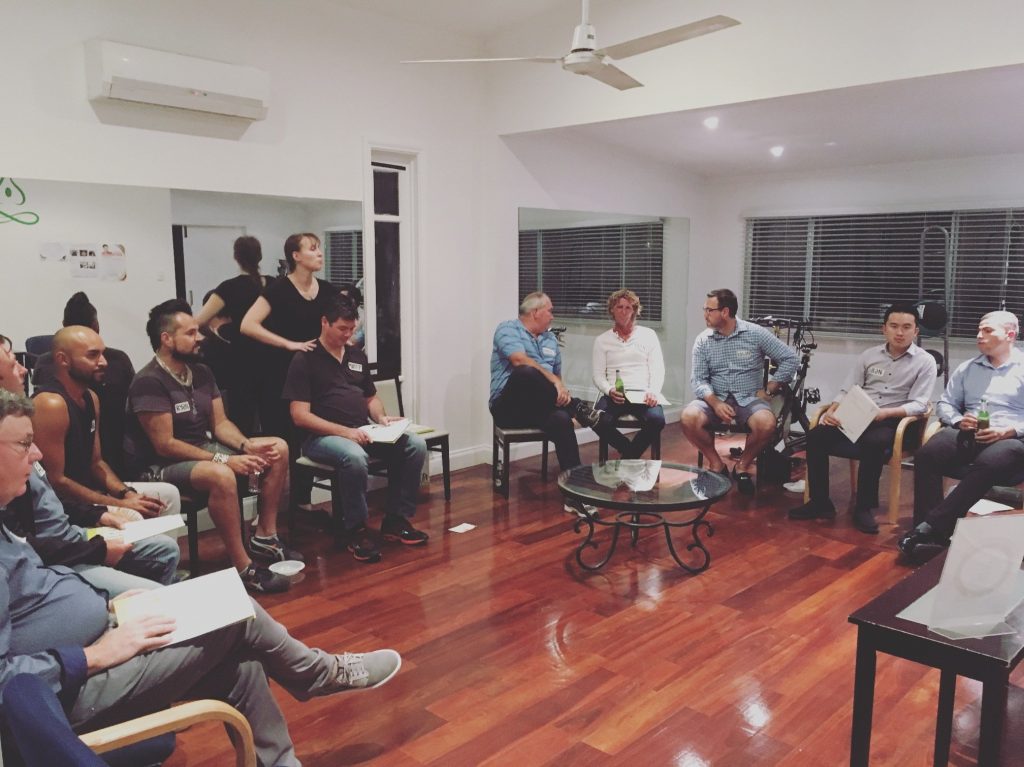 At our 'Men's Secret Business' workshop earlier this week. Thanks to all the gentlemen who come along. Some thought provoking topics were covered and it was excellent to hear your own accounts.
And thankyou to Rebecca, one of our outstanding Remedial Massage therapists, for braving the male dominated room and lightening the mood from the outset with neck-and-shoulder massages for attendees!
Stay tuned for the announcement of our next installment!