Our Pilates Classes will be commencing Monday 14 March!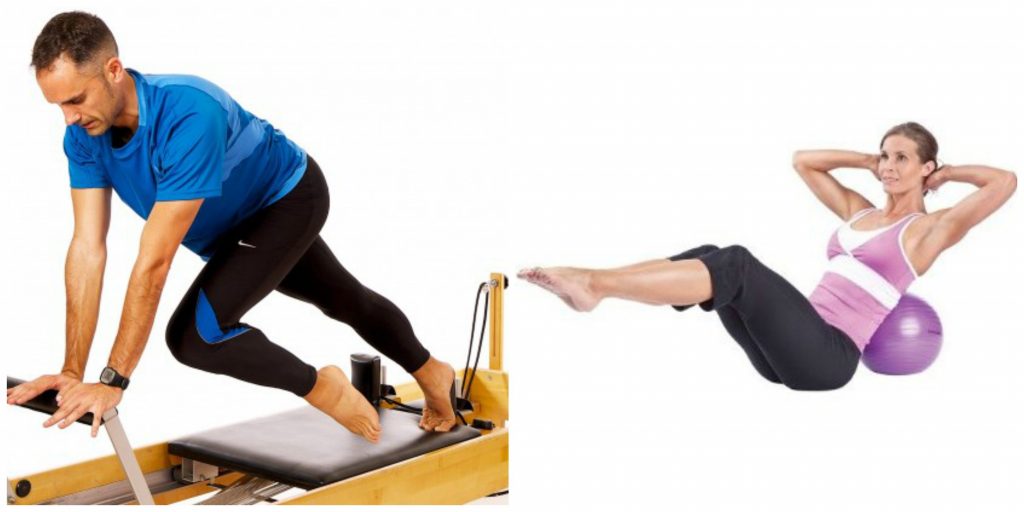 Pilates classes will be commencing Monday 14th March.  Both Reformer and Mat Pilates Classes will be run by Alison Robbins – a member of our amazing Remedial Massage Therapy team, who is now also a fully qualified Pilates Instructor.
Pilates is a physical fitness system that was developed in the early 20th century by Joseph Pilates.
Pilates was designed to aid injured soldiers in regaining their health by strengthening, stretching, and stabilising key muscles.
Pilates uses correct alignment, centering, concentration, control, precision, breathing, and flowing movement (the Pilates principles) to establish a perfect working body from the inside out.
Pilates classes build strength, flexibility and lean muscle tone with an emphasis on lengthening the body and aligning the spine, rather than on bulking and shortening the muscles.
BENEFITS OF PILATES
You can expect overall slimming, greatly improved flexibility and increased mobility, even in just a short space of time. Alignment and postural correction will have you holding yourself differently, standing taller, sitting straighter and moving with better balance and coordination.
You will feel an inner strength and heightened body awareness as you become in tune with the subtleties of your individual needs. This newfound enlightenment will empower you to be able to train yourself with the best possible efficiency, using your time most effectively.
It's a time out just for you and a fantastic stress relief. Not in the sense of 'ohm' meditation style as this isn't what Pilates in about, but the mind and body connection that you will maintain during your Pilates practice will nudge out all external stresses and the time always flies by.
Pilates isn't the type of workout where you leave feeling tired and disheveled. Instead you will leave with increased energy levels, a clear, focused mindset and a body that feels strong and in control having been through a challenging workout.
PILATES SESSION OPTIONS
MATWORK:
Matwork Pilates classes are conducted on the mat, utilising your own body weight and small apparatus for resistance in a group setting.
REFORMER:
Using specialised equipment inclusive of spring resistance and pulleys to assist in body weight exercise.
PRIVATE/SEMI PRIVATE:
Mat and Reformer classes specific to your needs and requirements on a more personal level conducted with either 1:1, 2:1 or 3:1.
CLASS SIZE / CAPACITY
Class capacity: 10 people (unless room for additional bodies)
Class Duration: 60 mins
Class level: Basic, Intermediate
*ALL CLIENTS MUST COMPLETE AN INITIAL CONSULTATION PRIOR TO CLASS PARTICIPATION*
INITIAL CONSULTATION
An initial consultation is required prior to class participation. Your IC is not an intense Pilates workout, but is the chance for your instructor to take a full history as well as a postural assessment and a dynamic movement assessment. You will complete a series of Pilates exercises from which muscle testing results are recorded, showing where there are imbalances in your body in terms of strength and flexibility of key muscles and your individual alignment and postural needs.