Jackie's Haloumi & Quinoa Salad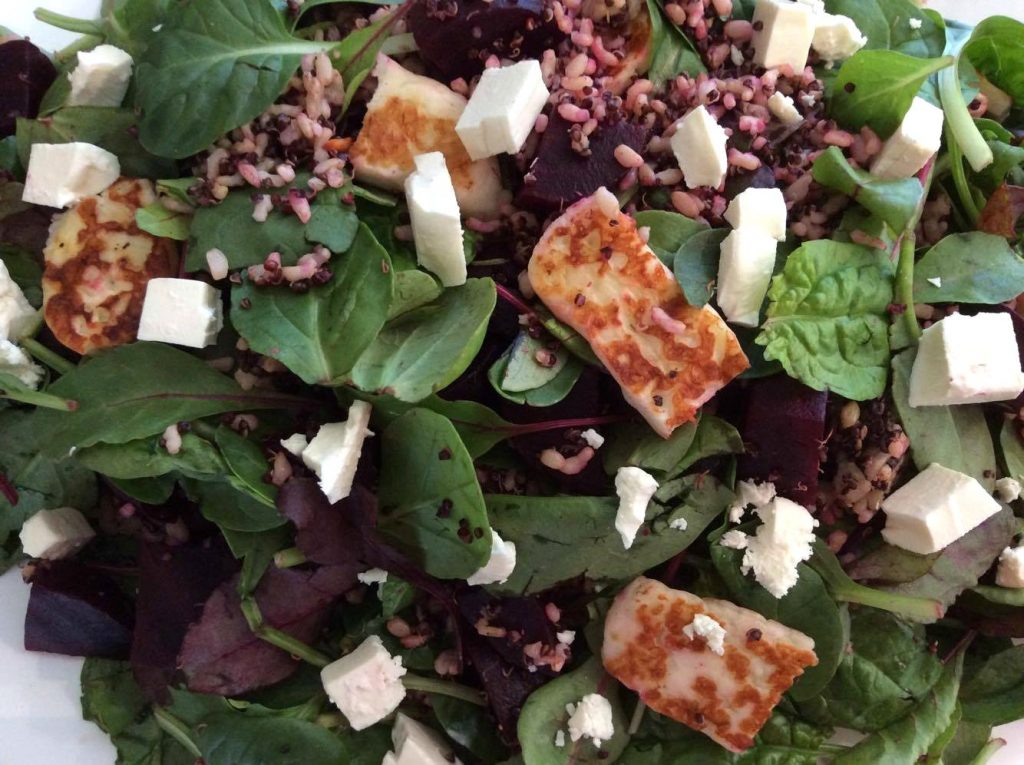 Jackie's Haloumi and Quinoa Salad
Photo and recipe courtesy of Jackie Regterschot.
Ingredients:
– 1 cup rice and quinoa blend
– 1/4 cup lemon juice
– 2 tbsp olive oil
– 1 tbsp honey
– 1 tsp dijon mustard
– 250g pkt haloumi, drained and cut into 1cm thick slices
– 180g pkt baby beetroot ( in the vegetable section of your supermarket)
– 100g salad mix, use any mix you like
– 100g marinated feta or goats cheese
Instructions:
– Cook rice blend following packet directions.
– Transfer to large bowl and cool.
– Meanwhile whisk lemon juice, oil, honey and mustard.
– Season with salt and pepper.
– Cook haloumi in a frying pan over medium heat for 2 minutes.
– Transfer to plate.
– Add beetroot and salad leaves to rice with lemon dressing and toss to combine.
– Add feta or goats cheese when served for a special touch
– You could also add roast pumpkin pieces or steamed chicken breast to this too.